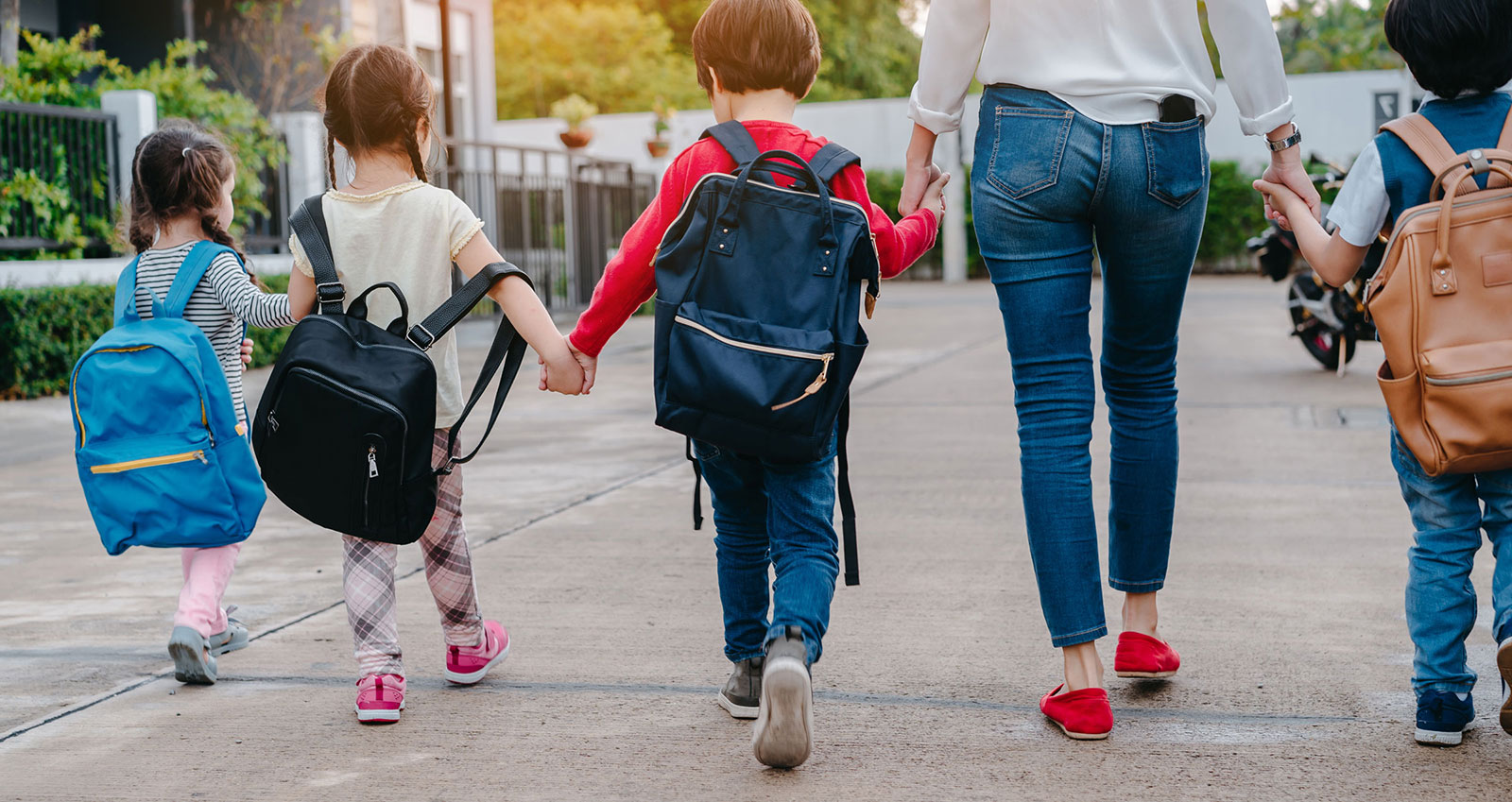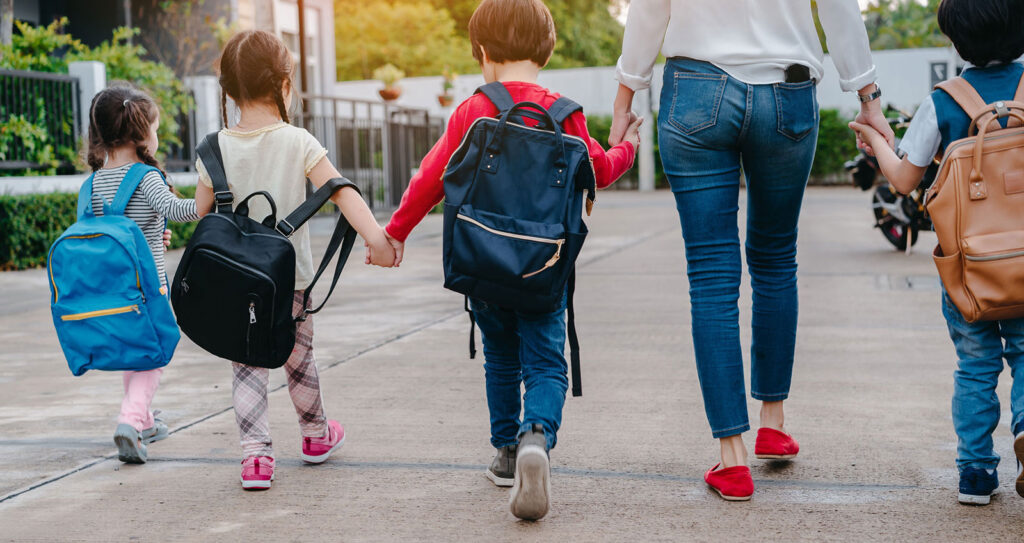 Exploring the Benefits of a Montessori Curriculum Daycare: Setting the Foundation for Lifelong Learning
The Montessori curriculum gives children five main areas to study: Practical Life, Sensorial, Mathematics, Language, and Culture. Each area of learning is made up of materials that  teach one key knowledge area or skill. Through repetition and practice, children learn the basics of each subject and master the core skills in each area of the curriculum.
How Does the Montessori Method Achieve Its Goals?
Practical Life, Sensorial, Arithmetic, Language, and Cultural Studies are the five pillars of the Montessori program. Education resources in any field are organized into a hierarchy of complexity, starting with the basics, and working up to the most advanced topics. The Montessori method allows for children to move through the curriculum at their own pace, according to their own needs and interests.
Montessori teachers give key lessons to teach children what each Montessori material is called and how it can help them learn. After an initial lesson, the children use the materials on their own to practice, explore, and make connections to the key learning outcomes. During this time, the Montessori teachers step back, watch how the children learn, and write down their progress. With this method, a teacher will step in only if necessary to encourage children's independence. This is because children's ability to learn and remember new skills and information is directly linked to how much they feel like they have control over their lives. When a child is ready to move on to the next level, they get new lessons. Through repetition and practice, children learn how the Montessori materials build on each other and get a basic understanding of each area of the curriculum.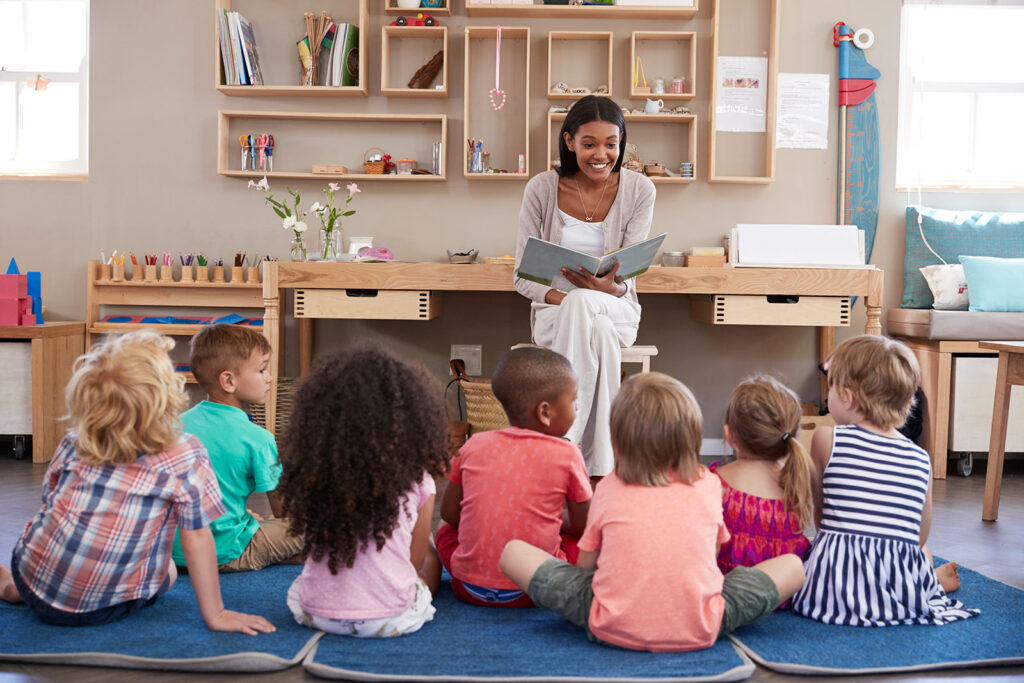 The Montessori Curriculum's Five Areas
Practical Experience
Activities and drills found in the real world are incorporated into the Montessori practical life curriculum. Children improve their self-reliance, focus, and dexterity through participation in these pursuits. Common examples of lessons in showing other's courtesy, cleaning, transferring, and  food preparation.
Sensorial
Young children benefit greatly from engaging in sensory activities, which help them develop their senses of touch, site, sound, taste and smell while also learning to organize their sensory impressions and conceptualize the world in a more cohesive way. Children can gain an understanding of contrast and comparison, size, color, and shape, and the differences between sound, taste, and smell through the use of sensorial materials. Through practicing categorization and sorting, the sensory activities help children get ready for the study of mathematics, language, and geometry.
Math Skills
The mathematics curriculum is designed to help students develop an intuitive grasp of mathematical principles using concrete examples and activities. Children can use the Montessori materials to learn to count, recognize and match numerals to their quantities, make connections between decimal quantities and symbols, and understand the operations of addition, subtraction, multiplication, and division.
Language Skills
The Montessori language curriculum is designed to help kids increase their linguistic competence and vocabulary. Montessori language materials provide concrete practice with written and spoken language skills as well as the ability to decode and decode. In this program, kids get a crash course in everything from letter sounds (phonics) to letter recognition and formation to word construction to pencil grip. Social interactions, group activities, and lessons in manners all contribute to the growth of children's oral language skills.
Way of Life
The Culture curriculum covers a wide range of topics, such as geography, botany, zoology, science, history, music, and art. Children learn about their community, the world, and their social responsibilities as they learn about their culture. Children learn to treat people who are different from them with respect, to enjoy music and art, and to care about the environment.
Montessori Curriculum Daycare- Little Explorers Learning Academy
In Pittsburgh, Pennsylvania, Little Explorers Learning Academy has been educating the youth of the city since February 2023 with the goal of creating future business leaders, government officials, artists, sports, and community organizers. To help kids acquire skills that will serve them well in the real world, Little Explorers provides a curriculum that is both cutting-edge and forward-thinking, drawing inspiration from Montessori teaching techniques. Children's curiosity, self-confidence, and motivation to study are encouraged as we create a safe space for them to pursue their own unique interests and develop a positive sense of self. Contact Little Explorers today to learn more about Montessori curriculum in Pennyslvania and how it impacts your child.